Meet me in the sky art by sandra muss
EUR-Lex - JOC___R_ - EN - EUR-Lex
E/13 by Sandra Petrović Jakovina to the Commission Réponse donnée par Mme Geoghegan-Quinn au nom de la Commission . The selection and award criteria that eligible PCIs will have to meet in order to receive The SES (Single European Sky) legislation regulates common requirements for the. Nov 26, Explore Camila Bettinardi's board "art" on Pinterest. | See more ideas about Drawings, Artworks and William adolphe bouguereau. El Paquete: An Underground Railroad for Cuban Art Text by Richard Instant Diamonds of the Innocent Collection Between Skin and Sky Artwork by Pipilotti Rist, Intro by . "It's an object that has always had a lot of meaning to me. I wear them like this every day, and see my past, present, and future.".
It's a special treat of the terrible kind to go through the night with thin instant coffee with milk turned sour. June 28th, I only realize now I forgot to upload the last diary piece from 9 days ago. Meanwhile I returned the works from Iceland to their owners in Frankfurt and Cologne, that chapter is over. And still a bit doubtable, but, maybe, we are up for some nice days.
June 19th, I'm waiting for the numbness of my jaws to dissolve at the table in my hut in my forest-oftrees in downtown Amsterdam.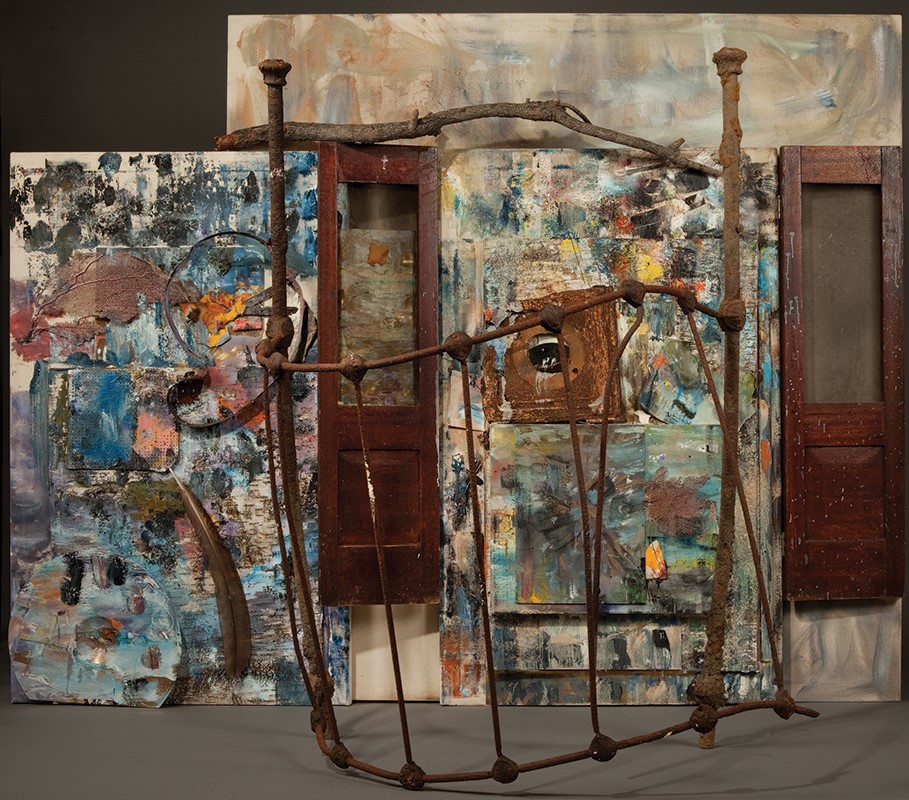 It had become inevitable to let a dentist see the ruins in my mouth. The look she took was long and exhausting. It was not easy to see myself to be so much at someone's mercy. Five extractions in one hour out of my fully doped mouth. The dentist happened to be a young woman with a bright face. This nightmare had a special quality.
The 4 crates with my works have been returned by freight ship to Rotterdam. I think it's more of a summer there than here. May 17th, The things I exhibited at the Akureyri art museum are packed back into the crates they arrived in to Iceland 3 months ago and will soon be shipped back to the continent. There was a closing reception for the show.
I talked a lot on that occasion. Now I'll soon follow Hetti and return to Amsterdam. I'll be back to my square one, the world of Boekie Woekie, a world in which people are friends or potentially buyers of books and cards, where I'll bike between home and shop, where my surrogate for Iceland is a small wooden cabin in the back yard. I'll miss the gigantic sky. April 25th, My birthday.
A few days ago I returned to Iceland, now all is white once more. Hetti is preparing a fish soup, there is beer, wine and snaps. I'll get lemonade I guess. We'll have guests tonight. Once here, Amsterdam with Boekie Woekie appears as a glittering spot on a distant backdrop. Skype and clouds accessible from here and there keep a bridge open with little traffic crossing it. During the weeks Hetti was here on her own she has made a stack of new collages, wild witty dogs monkeys. The hole in the Peugeot's exhaust pipe was eventually closed.
I thought seeing it again, the exhibition in Akureyri was really a fun mixture of bright stuff and crap. I went through my mind to compare the hole in the exhaust pipe with the show in the museum but that would mean I would be fetching from too far, wouldn't it. March 22nd, It is a little past eleven in the morning, breakfast time.
Veiga, our guest, comes into the house, red in the face after sitting in the sun on the sheltered south side, all of a sudden it is summer. It is right on time this year. These were eventful, turbulent weeks. Early this month Hrafnhildur and Martyn arrived. A quite intense occasion arose when we had taken under Haraldur Ing's guidance the ferry to Hrisey, to find under much snow, and dig out of it, the row boat I planned to include.
It was bitter cold but we got the boat and it was beautiful. The week before the opening the exhibition fell quickly into place and couldn't really have been better, it emerged as one whole. I felt very inspired. Frank and Carola experienced the same.
A Stitch in Time: Sandra Muss at the Coral Springs Museum of Art
Last Saturday an even wilder storm raged. But also the last ones to arrive from the continent, Monika and Aldo, made their way North in time.
I think everybody enjoyed the occasion a lot. The last week saw the visitors fly back home, Monika was the last one, she left on Thursday. They were a week earlier among those who couldn't come.
February 23rd, I am since weeks, no, months! But now, today, I was made a believer. I drove the old Peugeot with the hole in the exhauster pipe through my first blizzard of this winter into down town Akureyri, to the art museum. I had heard "the stuff" had arrived. What has kept me busy the last few months without that I mentioned it here had much to do with collecting works for the voyage that now has reached its destination. In May "the stuff" will go back to the continent of course, but meanwhile the museum will exhibit it, my first large show since For the rest of the time I was working on the book which is to accompany the exhibition.
The manuscript is now out of my hands. It is planned for tomorrow to open the boxes and the printers are cranking up their machines before the weekend. There is no return any more.
An excellency from Duisburg is going to give a speech. I see him bound to confuse me with my namesake. I'm already in Iceland since 2 weeks. Landings were a bit bumpy. I was sick for 3 days with a fever, got a ticket for speeding, found a friend behave rather strange, could for days neither get the internet nor the telephone going, but I think I have now arrived.
January 23rd, Boekie Woekie is a busy shop these days. That is not because there would be much going on on the customer's side of the counter.
Summer Walker - Girls Need Love (Official Music Video)
Business in January is traditionally even slower than at other times. The very neglected web site is being taken care of by the two Icelanders.
Another thing to mention is it's 10 years ago that Ineke saved my life. The night from the 24th to the 25th of January is not easily forgotten. I was briefly "dead" which allows me to say I'll get 10 in the first minutes of the 25th. Hetti has invited friends to celebrate that event. December 22nd, More, always more. More days, more cups of coffee, more words. Until of course no more cups or days or words or coffee.
I was in Stuttgart the other day. There was a moment, 2 or 3 minutes long, when I stood opposite the Kunstmuseum looking up to the huge glass facade from a distance of meters maybe.
There stood easily readable, I estimated each letter to be 2 meters high, on the facade, the rendering of a poem by Dieter Roth: What I saw felt at first as a convincing homage and then as a successful interpretation, or even development, of Roth's work.
It felt like a great post-Dieter-Roth moment. He, who became that bull mastering all matadors of the art arena wanted to be a poet and a writer. Here was his triumph. Probably there has never been a bigger poem, squaremeterwise speaking. A very secure hand has worked there for him in Stuttgart. During my stretched moment I realised what I saw was not only a space encompassing sculptural work but also a cleverly staged play.
Of course the crawling Christmas market in front of the museum was part of that play! I saw the people digging their tunnels through lebkuchen, bratwurst and hot punches like the maggots in many of Dieter's works. I was watching the pop version of a nativity play staged by a congenial spirit.
The huge stage of the Christmas market with the backdrop of the towering museum facade with the poem impressed me the most. However I'm eager to confirm there are fireworks, there are a whole lot of Baller and Knaller inside! A friend remarked the display of the Great Table Ruin looked to him like a furnished apartment. I counted that comparison as quite a Knaller too. New York, London, Berlin and soon Berlin again.
That is mainly possible because Hrafnhildur puts energy into it. She has been to NY, London and is just back from Berlin. Hetti will go to the second Berlin presence. I went to New York and London too, but must have looked strangely out of place, not doing much more than dozing off in my chair. That is to say, silence now. The other day when it was blowing badly the wooden house turned into a powerful and very refined wind-instrument.
Ever so slightly swaying it produced a great range of long drawn and short noises. A free concert of many hours with moments like eternities in which I could not be sure if the house wouldn't be taking me on a flight over the fjord. October 1st, Things went differently from how I thought they would 12 days ago when I wrote here last.
Three days before the fair began I booked my flight and am now just back. I had a good time but still return somewhat disenchanted. I felt something similar already last year.
The foremost objective of either PS1, the venue, or Printed Matter, the organizer, or both, seems to be to report visitor numbers exceeding those of the previous years. That aim is achieved by attracting young visitors. If not recordings are played loudly in the yard, musicians play there their high noise music. The weather was good, the yard was packed with young people. Obviously only a fraction of them had any interest in books. We were told 35' visitors were counted. The exhibition spaces were generally crowded too - mainly with those of the kids who did take the trouble to walk a round through the building.
The presence of all those many people made it necessary for everyone to raise their voice. To speak about books in a raised voice is not really how I can sell them. Then there was still no wi-fi - a serious disadvantage for exhibitors who don't have American phones. For a good share of those who want to spend money, card payments are normal. It proofed repeatedly that they are likely to find it too much to go look for an ATM and return. After years only a section of the building has air conditioning.
And it gets hot in there. To sum this up, I don't think there is enough done to create a situation which helps to pay attention to books. September 3rd, Pissi was still thinking in his, or her, tank on my return from Iceland. The little hut in the back was almost ready.
Hetti was there - it felt as good to be in Amsterdam, as Iceland had felt good during the days before. Shortly back in A. That brought some faces and voices back from times which feel to be now quite long ago. It was a triumph in any case in the sense that her work, censored at Kunsthalle Bern in was given now a lot of positive attention. August 4th, I'm free to leave for Iceland tomorrow.
BoeWoe will be left in Hetti's and Hrafnhildur's care. Their main task will be to feed Pissi, the goldfish, and keep its water clean. Pissi, we only now found out, has secretly been directing Boekie Woekie, your favorite artists' book shop, all along. See the photo for our acknowledgement of this important function. In the back back yard Willem and his colleague are busy to erect a little hut, a shed. Pissi hasn't told us yet why or what for that is.
June 25th, The summer takes frequent leaves, it's only a sporadic summer. Boekie Woekie has still no new awning. It should have been mounted by now, but we are told the sewing of the canvas is taking longer then expected. Therefore the books in the window are still covered in yellow transparent paper to prevent them from being bleached by the sun. We have two new computers though. The other still needs to be installed. There is an annoying tail of consequences which I didn't expect when we learned we would better move from Windows XP to 8.
Why can a practical status quo not be continued? Why do the slave drivers have to smack their whips? Topics enough for chats with my visitors. Those who spend occasional time with me in Boekie Woekie - our Amsterdam friends who are in the habit of dropping into the shop, know that a few years ago Boekie Woekie took a full turn away from permanent bier drinking. The barely one small teaspoon full of little brown crumbs is shovelled many times a day from the economy — tall instant coffee jar into my mug, or, if they then really want, into the mugs I give my guests.
This frequent coffee digging lowers the level in the jar quickly, and every so often I have to perform acrobatics with my fingertips when I try to reach with the too short spoon deep enough into the jar to get at the crumbs. During these acrobatic moments I have thought I ought to undertake action, to get a tiny spoon with a handle longer than usual. I got that today. When I now lead the brush with the attached spoon into the depth of the jar I feel I'm getting high from holding a brush in my hand.
A painter's brush, or really a magic wand. I feel I know I can create now likeness and distinction. Julia, the driver, turned out to be from Moscow, not from Belorussia. And Saturday a week ago turned out to be a beautiful day.
48 best art images on Pinterest in | Drawings, Artworks and William adolphe bouguereau
Now, a rainy week later, one has reason to fear it may have been the last nice day of the year. Upon entering the Cultural Centre where our exhibition was to be opened Julia remarked she felt at home right away - just like entering the same thing in a small town in the Sowjet Union, if the picture of her Majesty Beatrix would be replaced by one of Comrade Vladimir Ilyich, and the Dutch flags for those with hammer and reaping hook.
Up the stairs we met. Most of the artists had come, some with their partners, some had brought friends, there were 2 or 3 people from the house, I didn't meet anyone who came because of interest in the exhibited art works, but a few may have been there for that reason. Let it have been altogether 25 people. I'll link a video here which the Centre put on its site which made me laugh when Martyn first made me aware of it a few days ago.
Click this link and start the video you find a bit down on the page which will open. My waste paper basket however is not to be seen - it looks like I throw my crumbled up A4s just to the ground. Later we artists and our folks were the guests of a couple Henk knows who own some wooded ground with a few shacks. We ate there the remains of a deer they had found which had been killed by a car. September 11th, Later today I'll go with Henk the Andy-Warhol-look-alike in a car which Julia from Belorussia will drive I'm told I've seen her, but my memory doesn't support that to a small place in Brabant, the Southern Dutch province.
I'll sit by a desk already put there by Henk and co. There should hang on the wall behind the desk a framed open Icelandic newspaper. It shows a colourful print the newspaper invited me back in the early 80ties to make on one of its pages. Now I expect the print to mirror my performance in a different light or be a commentary it.
I'll draw for the readers a quick look alike of that newspaper print because I lack a scan or photograph of it: You see someone sitting, sailing in an open suitcase wearing several layers of clothes. Does he maybe wear all the clothes which were in the suitcase before it became his vessel? Was he naked when he carried his full suitcase down to the shore? Did he put all the clothes on to make space for himself? Could he steer the suitcase by blowing from different directions into its hinged lid?
August 29th, Only briefly lasting, passing in quick succession, with the high speed of change, seventeen days are gone in a rush. Of short last is the play of this cast. Passing in quick succession are those of this graveward progression. The speed of change changes all in its range there is nothing which doesn't look strange.
A Stitch in Time: Sandra Muss at the Coral Springs Museum of Art | HuffPost
Is it only this ryhme which is now left? August 12th, There is art for the space above the sofa and art to be put up in a museum. One goes on and is ready to discern, here art, there kitsch. Kitsch should however, as a German noun, be spelled with a big "K" one says with an undertone of irony. Don't we like to reflect on ideas and does art not serve well for mental exercise? At times one can get carried away and thinks one sees the whole.
To spin on the yarn I say I usually find it hard to detect any art above sofas or in a museum and neither in books. I hear myself say, it is more likely I find it on trash piles. In order to create contradiction from those who still think of art in terms of nicely framed pictures I say that just as little as the tv pictures of devastating floods in Pakistan have to do with the reality they show, are spaces above sofas or musea, or sheets of paper, places where art is more likely to occur than elsewhere.
Also trash piles are no better place for art than any other. But in our times they are a more sophisticated backdrop for awe, and awe I say is arts' only relation. July 17th, I just had a puff from the pipe and now see me writing this: That which finds its way from the upper quarters down to and through the fingertip, the written and drawn stuff, the morse keyboard drumming results, that is of course only there to not allow anything else to be in its place.
To say something is to avoid to say something else instead. To make a detour around something central, to play safe. That what one would want to say but doesn't should for some reason not be described. For some reason it is disturbing to think of it. After realizing this everything is somehow double. The content concealed by the package.
The package the new content. The possibility to go back and forth, to and from any opposite position is necessarily included in each and all statements made at any moment of each process. How crazy do you want to have it? We letters are really only here as a smoke curtain for what really is going on.
I didn't take the picture Martyn didnor was I on the spot when it was taken. Martyn was waiting in front of Boekie Woekie, a few hours ago, when I, 5 past 12, arrived to open it.
He wanted me to have copies of the few hundred pics he took on our trip to Iceland - I burnt them on 2 CDs.
The picture above is one of them. I know where it is taken. I can recognize who is on it. Martyn told me when he took it. What thrills me is that it is so obviously the unexpected, but almost symmetrical prolongation of that moment I shared with you in my last entry.
There they upload the one bear, here they download another. The one who is being downloaded here is called bear in Icelandic and it was him I thought of when I wrote metaphorically about that bear showing some art criticism. Other guests made the shop stop: June 5th, It seems since some days that the returning of the ashes of the money the punctual Icelanders have burned for us other Europeans has been completed: Eggert let us use his beautiful Subaru to drive the same bright night to the gathering - it takes for the first time place in the tiny village the reader of this diary has often followed me to.
The weather is beautiful. I'm just waking up after a second time sleeping for a few hours. I hear laughter and voices down stairs. In 2 hours the exhibition is to open which we installed in the old herring factory. A little later old furniture came flying out of that hole in the wall. Was the bear expressing some art criticism? May 22nd, It comes quite late, but one could finally be tempted to belief there might be something to nature's promise to come up with a summer.
In order not to freeze to the chair in the shop a thick sweater was necessary and the hearing had to be on until the day before yesterday. The change comes just in time for Whitsun. And promptly the street swarms with people, even now, at 2 in the night, they buzz by the window.
A couple buzzed in after regular hours - after 6 that is, the shop often stays open much longer when we are still busy. This couple looked around with interest for quite a while, then he approached me with a book he wanted to buy.
Payment method, his credit card. Well, a dispute ensued. He was a publisher and used to a discount in bookshops and not a surcharge. He found me being not very friendly. Meanwhile she kept looking at books. I stayed firm and charged finally, with his grudging consent, the additional 1, I had expected it to be over now and saw myself left alone slightly frustrated yet stubbornly triumphant but that was having not counted her in.
She began to pile up one of the bigger piles of the day and, yes, pulled out her credit card not leaving a doubt she expected not to be charged anything extra. The volcano is still active and the flying conditions are changing from day to day. I went the day she left with a car loaded with some boxes of books to Hanover where a collector of works of Dieter Roth who runs an exhibition space was opening a Dieter Roth show.
The collector had invited many of those who were part of Dieter's world, and he had invited Boekie Woekie to open on his premises a small book display. Hetti is in the last stages of producing quite a lot of letter books, as we call them, those books which are listed like this on the "A"-page: My last entry is only from 2 weeks ago but seems almost not true anymore. However, today Iceland reemerged into the picture. It is busy sending back the ashes of the money it burned to those countries it lent the money from or would you call it sending a greeting card, that large cloud of volcanic ashes?
I see the interruption of the routine of our world - planes can't fly over large parts of North-Western Europe - with some sort of devilish delight. It is as if the reminder was overdue that nature can easily unsettle the practicing of our autocratic belief that we, that man, has everything in his hand, and things only go wrong in far away places like Haiti or Thailand. This reminder is like the echo of an inner voice, which doubts since long the self-assuredness in our culture and wants to call it presumptuous.
April 2nd, A cloudless bright day or hours of this day, it can change fast here. Snow all over, the white distant mountains, deep at the bottom of the fjord, stand sharply against the blue sky. The near mountains on the fjord's other side create an image of a gigantic cake overloaded with cream. Yesterday, looking out through the same window, the snowflakes were dancing on the outside and on the inside, in their endless plight the flies were doing almost the same.
Monday back to Amsterdam. March 23rd, After 4 days and nights in the East Tom and me returned to the North. There we had friendly weather - at first it was really warm for the time of the year, then, though it snowed every now and then, it stayed above zero on the Celsius scale, and what was more, hardly any wind blew - it is that wind which can make it difficult to keep the house warm.
I had been afraid that Tom, who needs it warmer than most people, might get it cold. Though we hadn't seen much of each other for many years our contact was never seriously interrupted. We didn't come to speak of, those last 3 months which Tom stayed with us, that we might have reason to work on some sort of retrospective.
In the first few years we knew each other, mainly in upstate NY, we drew together, in 77 I lured Tom to Holland fore a teaching bit Pieter had arranged for us. There existed for a while a rubber stamp with our names we used for signing works. We'll have known each other since 40 years next summer, my American friend and me. The two met on the beautiful island of Flatey some 30 years ago, were Tom and Johannes stayed with me for the summer.
Mara and Igor had come for a visit from Switzerland, there are some unforgettable stories from that time. During the last 3 months I sometimes thought how some features have intensified, and how others seem to have ebbed away.
We did not warm up the working together of old. I encouraged him though to get a text ready for what I dream of could become one in a series of booklets by those who make up my world.
Tom did knit from many threads a patch of 17 pages of daily experience and recollections. A while ago I wished him a good trip on the phone -Eggert and he were just getting his suit case out of the car at the bus terminal. After near 8 months in Europe, Tom is now on his way back to the States.
EUR-Lex Access to European Union law
He wrote 2 more pieces for us to publish, two book reviews. The one is on a posthumous big thing of many voices for Al Hansen, published severeal years ago in Cologne. Unfortunately we only had that copy he reviewed, you wont find it for sale on our list. But that would be no good reason to not publish the text. The two are planning new things in Greenland and their kitchen, they are an enterprising couple. Their kitchen will become a small restaurant and in Greenland they are involved in mining for gold and zinc.
They accepted with a smile my souvenir for them: I thought the smile was a little sour though. We had to get new sim cards for the telephones, new dongles aren't they called that?
First day to the house in the North, starting electricity and water, then the rest of the way to the East yesterday. Tom has never been here. Somehow that seems true. I felt his urge to argue, his wish to explain his stance.
Arguments to resist a superficial fixing of problems were looked for and found. Now that I write this it is night, a night after several of those long nights which are not the same anymore since I don't drink.
February 28th, Still on the same note as last time, airily said words are in German leichtfertig dahingesagte Worte which can have serious consequences. My sitting daily under that of what there is a picture below must have influenced me, because tomorrow, I'm counted on going to Iceland. Tom, my old friend, comes along. We hear it's snow all over there, which means that the white colour of the speech bubble in the shape of Iceland in the picture above is not remarkable because of words which are not there, but the white explains, that the words are snowed under.
I wish linguists fun with this, and hope that I can send occasional reports from under the snow in the next weeks. February 14th, Still in the memory supermarket. Really, there is no escape from that market, there is a branch at every corner - branch? Zweigstelle, Niederlassung, my whole German thing is on the shelves there. And all other words too.
Don't we live in a picture shop which - at least when we speak or write about it - is a wordshop? Every morning I open up my picture shop. There I take pictures, I make pictures into pictures.
And sometimes I feel I am a picture. All we see is our projection. However we can get surprised by what we see. Still we insist we can only see what we want to see - until we hit our head on a lantern pole.
But of course one should learn to build a variety of light sources into ones projections. How would we otherwise be able to see dogs return the stick rather to God than to us! Though dogs love lantern poles and must think they are there because we put them there we didn't give them the trees which they love even better.
February 6th, The entry to June 9th, tells the story of how the Queen fell to her knees in front of me. Today my eyes fell on this picture of two ladies dressed much like the actresses I encountered back then only they were not in an open coach but had stepped out of a Rolls Royce.
It's night in Boekie Woekie. Thin instant coffee, 2 small puffs from the pipe. The dark shop window is six or so meters in front of me, when my eyes move up from the monitor. It has developed into a routine that I work at night at the same computer as during daytime. At night it is a bike an interval a car occasional voices. I don't feel the passers-bye take notice of me, and me not much of them, but I have later heard from some people, when they came into the shop at day time, that they had seen me, and mostly more than once, sit there deep in the night.
If the passers-bye knew the shop's real hours are those of the night! That the business that counts happens now! That when they tell me they have seen me they tell me that talking to me in my sleep.
The real shopping hours are at night. This was Galerie Oberstenfeld, situated in one of the few houses which had not been ruined during the war in what I call my hometown, Duisburg.
My mother staged exhibitions there - I remember the names Levin and Radziwil from my earliest youth - which nobody came to see during daytime. But at night the true purpose of the gallery became apparent: It's basement served as an important hub for the black marketing of potatoes.
I think one can talk about this 60 years later without revealing any living person's dark side. Anyhow this story has often been useful to me when I wanted to point at a certain quality of what we call art, art's being an organization form to disguise reality.
January 28th, Again between a million of things which need to be dealt with. Even though I make it my main task in relation to most of those things to find a way to forget them, they don't seem to get fewer. With all those piles of stuff to be swept under carpets I think I should be concerned about arranging for being invited to do an art exhibition: But I'm a bit lame. I feel I have first to get a few things going, before going myself. There is the production of 2 books I would want to have triggered off before withdrawing, at least I would feel more at ease if I saw that one of the 2 would be worked on.
January 1st, A confrontation with the inevitable marked the end of the year: His use of overlapping collage fragments had no limits: An unmade patchwork bed with a painted pillow, produced in by the radical young artist and now in the permanent collection of the Museum of Modern Art, would become a vertical assemblage that may be one of the most famous works of art he ever made.
Sandra Muss follows the same basic instincts; employing paint, cloth, assemblage, and abstraction. She pays respectful homage to Rauschenberg in particular, for metaphorical example, in the cover illustration of this exhibition catalog, where she utilizes a vintage cast iron bed frame as a compositional characteristic that supports an array of visual elements. This work, titled Meet Me in the Sky, also celebrates the great tradition of the legendary abstract expressionists like de Kooning, who concentrated on non-narrative painted gestures with an occasional snippet of paper clipped from a magazine glued down over his painted surfaces.
With a complicated formula of disparate ingredients, Sandra Muss mixes and matches a range of natural-based tones that are hemmed together with bits of rusted brown metal, providing a thoughtful homogenized process until all pieces come together as one complete composition. Like these early pioneers, Muss obviously has a fondness for experimentation and risk-taking, which leads to endless possibilities and directions as the artist stitches together odds and ends with her intuition and love of procured objects.
An impressive sample of the artist's use of color harmony and interaction is Genesis 1, a mixed media work that is bathed in various rich shades of blue. The basis for this painting is a series of overlapping squared paper sections that have been ripped and covered over, as if they were aging layers of weathered outdoor street posters. The uneven edges set down into the frame also emphasize the rugged collage quality of this arrangement.
Heavy brushstrokes start to build up painterly energy vertically and horizontally, offering a comfortable resting place for a selection of items adhered to the surface. Bits from a patterned piece of metal are also glued down after Muss has used it as a stencil, where a spray-painted area nearby creates an intriguing matching shadow. A stick of cotton balls just off the vine adds an organic touch opposite the metal fragment, as well as a horseshoe placed in the bottom left corner for good luck.
Twelve Thirteen, another appealing mixed media work, shows off a confident organizational skill that also takes a cue from Rauschenberg-ian components, such as bird feathers and seed pods. The remainder of the composition utilizes cut, painted papers with a black and white stripe design, adding a zig-zag movement within the picture plane.
Twelve Thirteen,49 x 41 in. In most of the artist's assemblages, there is a spirit of theatrical sets that support an ongoing drama of interaction between playful shapes and eccentric color mixes, and Muss has fashioned her own confident and independent visual language that offers a beckoning dialogue with the observer.